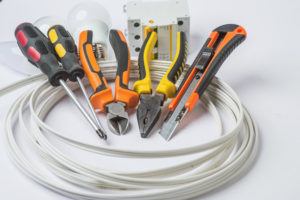 A short trip north of San Francisco lies the charming city of Petaluma. Expanding outward from the Petaluma River into rolling farmlands, Petaluma blends hometown USA with picturesque country living. With outdoor adventure, farm-to-table dining, and all the tastes of wine country there really is something special about this community that residents can take pride in.
For many years, we at Schafer Electric have been serving the residents of Petaluma and are proud to be a part of supporting this thriving community. As one of Sonoma County's top electrical contractors, we have become well known for our expert handling of all types of electrical issues and repairs. Trust in our electrical technicians to keep your home or business running smoothly and safely.
As a family owned and operated business, we understand the importance of being there when people need you the most. Beyond our comprehensive commercial and residential electrical services, we offer rapid response emergency electrician service any time, day or night.
If your home or business is in need of electrical services, don't hesitate to call or contact us online. Our local technicians are available in Petaluma to service all of your electrical needs. Once you're a customer, you're part of the Schafer family.
Services Include:
Emergency Service
Phone & Intercom Installation
Cable & Data Networking
Maintenance & Inspections
Troubleshooting & Consultation
Residential & Commercial Properties
New Construction & Renovation