6 Outdoor Lighting Ideas with Good ROI for Home Renovation Projects
Outdoor lighting can instantly transform the beauty and ambiance of your yard. But did you know it also increases home value? The right lighting upgrades can increase your return on investment (ROI) by boosting curb appeal, safety, and energy savings. Let this be your ultimate guide to outdoor lighting ideas with the best ROI for home renovation projects.
1. Landscape Lighting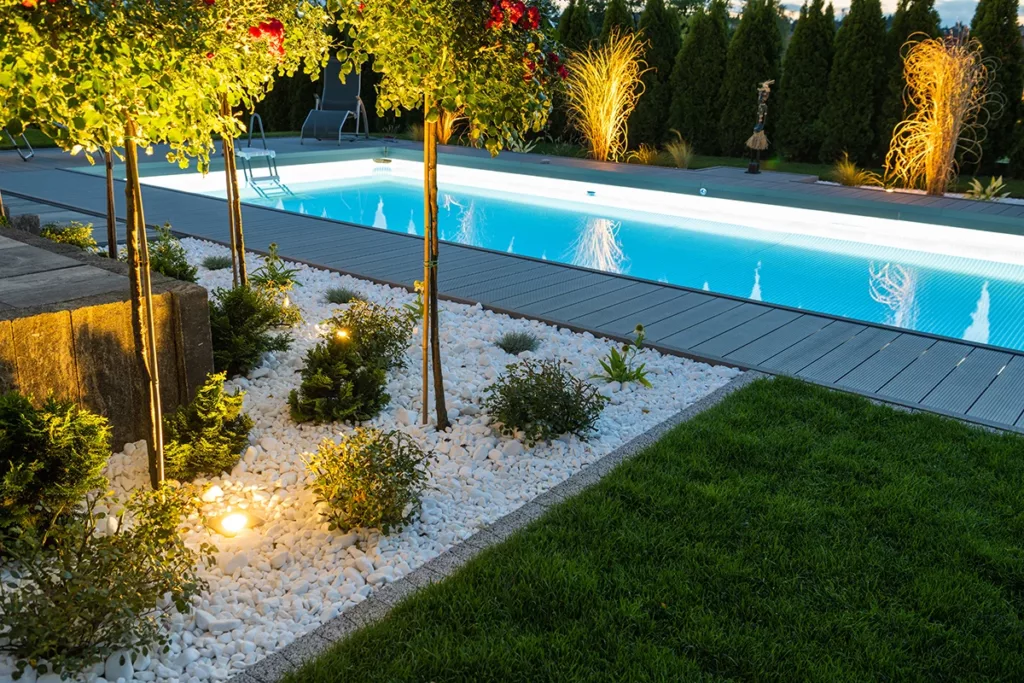 Landscape lighting is a great home improvement project with a high return on investment. According to a remodeling impact report by the National Association of Realtors, updating your landscape lighting offers an average of 50% ROI, which is incredibly valuable.
Landscape lighting creates a soft glow that accentuates the exterior features of your house. It benefits curb appeal by adding interest, increasing visibility, and drawing attention to trees, pillars, and other features you want to highlight. Good landscape lighting also appears warm and welcoming to prospective buyers.
Here are some of the most popular landscape lighting ideas with great ROI for homeowners:
Walking path lights: light up pathways that run through your landscaping as an attractive way to maximize the use of the space day and night. 
In-ground well lights: perfect for illuminating trees, trellises, and other yard décor, or for adding more visual appeal and dimension to empty spaces like garden walls, columns, or fencing.
In-deck lights: installed directly into your patio or deck, these illuminate steps for a calming glow effect and help minimize tripping hazards.
2. Outdoor LED Lighting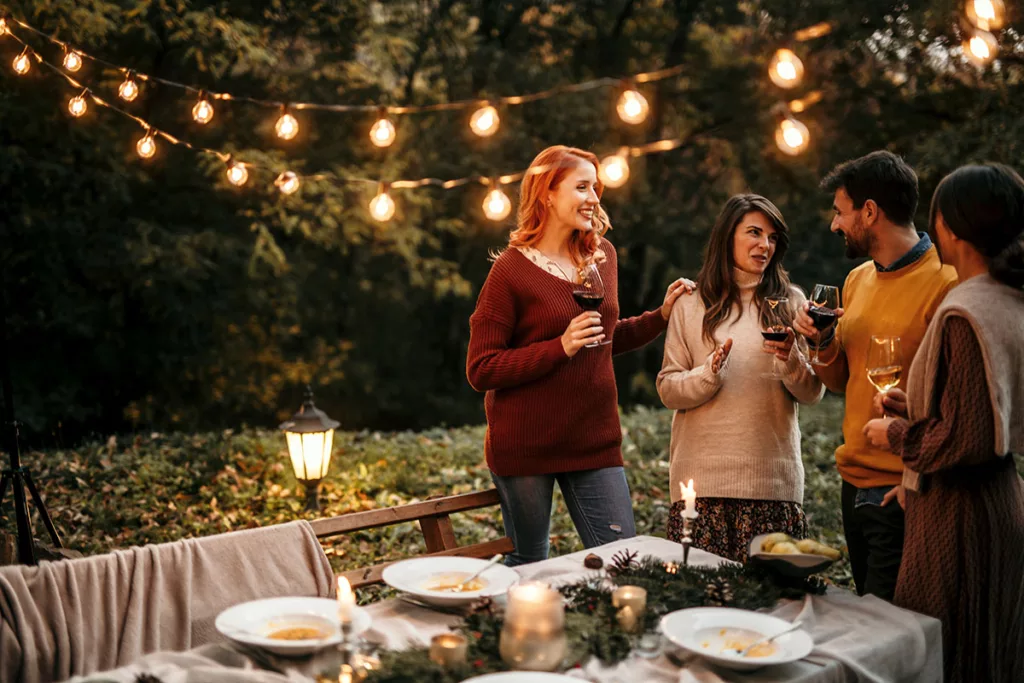 LED bulbs come in all sorts of varieties that add an extra level of ambiance to your outdoor space. There are many aesthetically pleasing LED options that can give your yard that warm, soft glow you've been looking for—which is excellent for curb appeal.
LED lights are also extremely energy efficient. Most LED bulbs have tens of thousands of lifespan hours and use less energy than incandescent or halogen bulbs. Plus, outdoor LED lights don't attract insects, making them a great backyard lighting option around barbecues or grills, outdoor kitchens, and eating areas.
Changing all your outdoor lighting fixtures to LED will save you valuable energy, money, and upkeep effort you can dedicate elsewhere. This renovation has great ROI since it's relatively inexpensive upfront, and the savings have a big impact.
3. Outdoor Motion Sensor Lighting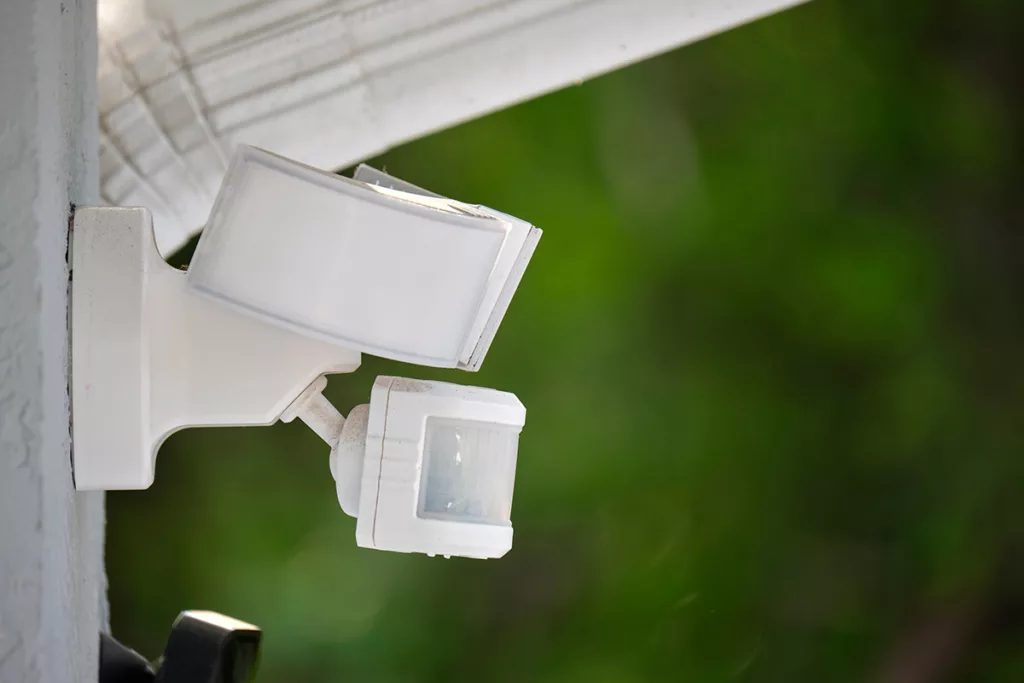 Outdoor lighting fixtures with automated motion sensors can promote security and energy savings, which significantly impact your return on investment.
Motion sensor lights detect movement from people and animals that pass through its detection range. The light will automatically turn on when it senses movement. You can strategically place these fixtures near entryways around your home, around the perimeter of your property, and in your driveway for added safety and security.
Motion sensor lights are also really great for energy savings since they only turn on when you actually need them to, making them even better for your ROI.
4. Solar Powered Outdoor Lighting Fixtures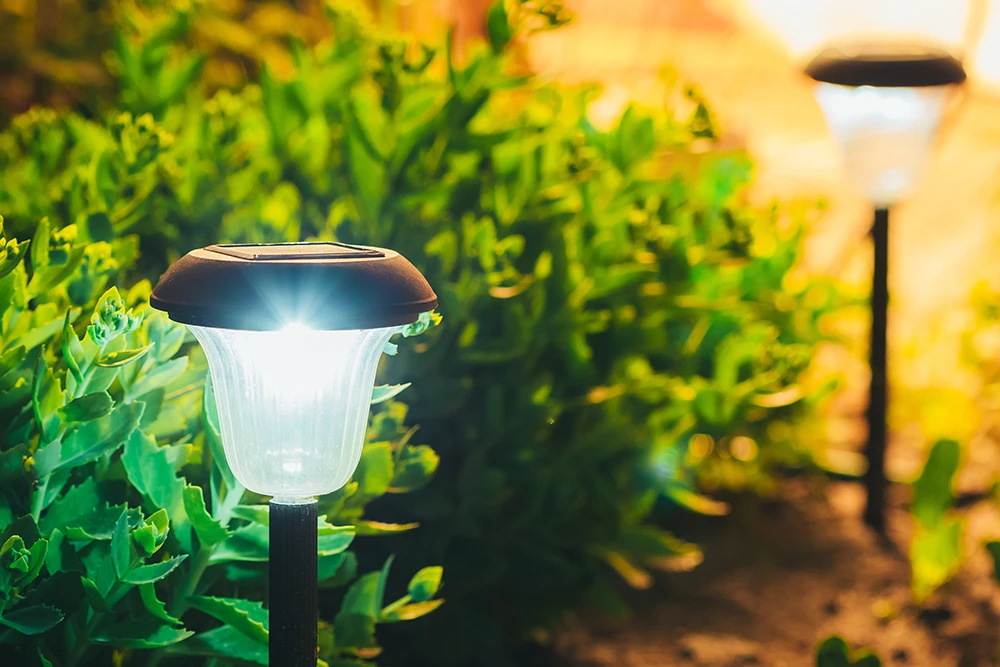 During the daytime, solar-powered lighting fixtures collect and store energy from the sun. This energy is then used to power the lights which will automatically turn on when it gets dark outside. The best part? Solar energy is completely free.
The only upfront cost is the lights themselves. This makes solar lamps a great way to implement a beautiful outdoor lighting design with high ROI. Some examples of popular solar-powered fixtures great for backyard renovation projects include:
Pathway stake lights: these easily stick into the soil without damaging your landscaping and have small solar panels on the top that will absorb energy from the sun during the day. When it gets dark outside, they will automatically illuminate your outdoor pathways for a decorative flare and increased visibility.  
Outdoor string lights: perfect for adding a whimsical touch to your deck or patio while saving on energy costs, you can string these light fixtures just about anywhere.
Post lamps: this is a pole with a solar-powered lantern fixed to the top that will turn on when it gets dark, providing a beautiful ambient glow and adding safety to any outdoor area.
5. Dimmable Outdoor Lighting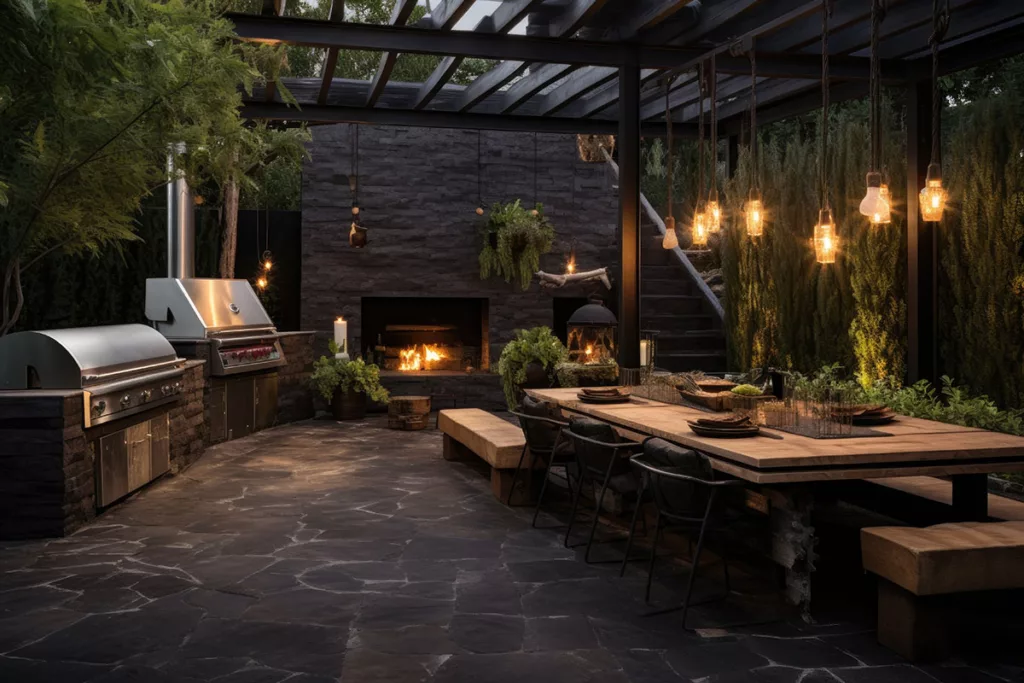 A light dimmer is a device that allows you to adjust the brightness levels of a light fixture. Dimmable outdoor lighting is great for ROI since it allows you to customize the aesthetics of your backyard and reduce energy costs. You can implement adjustable lighting into exterior wall sconces, built-in outdoor cooking or eating areas, overhead decorative pendant fixtures, and more.
With dimmable outdoor lights, you can adjust brightness levels to fit different scenarios, like lowering them for a movie night outside, or fully illuminating your BBQ while you prep and cook dinner
With dimmers, you can adjust your outdoor lighting accordingly, and enjoy both added safety and convenience. Plus, you save money and prolong the lifespan of your lightbulbs when you only use as much energy as you actually need.
6. Durable Outdoor Lighting Fixtures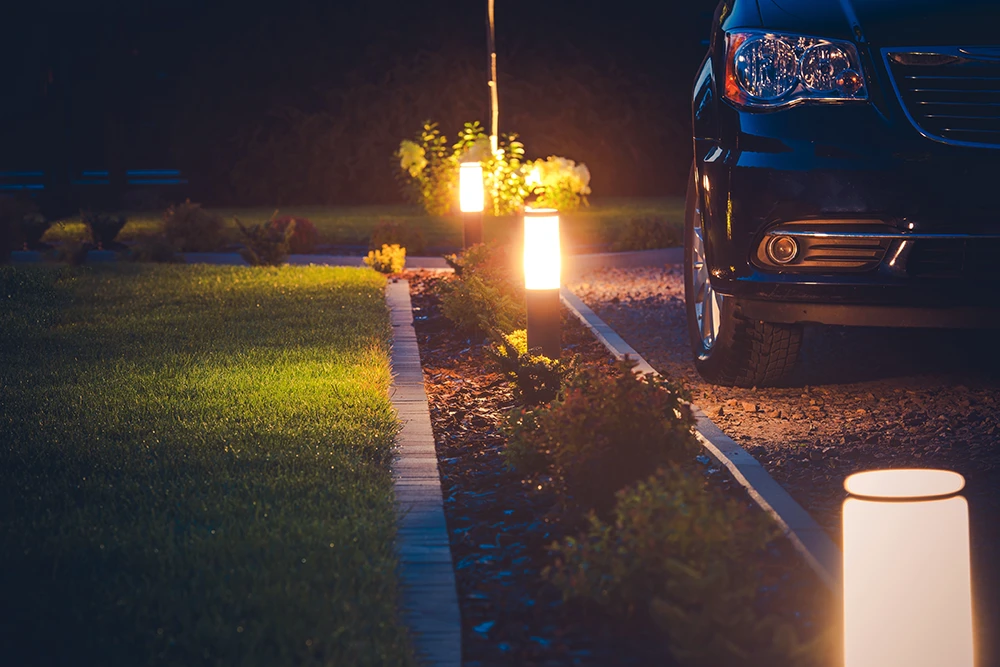 Outdoor lighting will be exposed to the elements, so it's important to choose fixtures that are made of durable materials that you know are going to last. A little research beforehand helps ensure you get the most out of your outdoor lights and don't need to constantly replace them. Investing in durable, high-quality lighting can also lower potential maintenance needs, which is also great for ROI.
Here are some of the best materials for durable outdoor lighting fixtures:
Stainless steel: as alluded by the name, this iron and chromium alloy is weatherproof and won't stain, so you can trust it to last for years to come.
Solid brass and copper: in addition to being a trendy design choice, brass and copper are known to be extremely resistant to corrosion.
Plus, many fixtures come with a warranty. Experts recommend buying lighting fixtures that have a warranty of at least 15 years. If LED lightbulbs can last that long, the outdoor fixture you put in should too!
Your Trusted Sonoma County Electricians for Outdoor Lighting Installation
If you're thinking about outdoor lighting renovations, Schafer Electric is happy to help. With years of experience serving homes throughout the Northern Bay Area, Schafer has the expertise needed to give you the best residential electrical services available. Achieve the yard you've been dreaming of with the quality outdoor lighting you deserve! Get in touch by contacting us online, or give us a call at (707)-545-3300 to learn more about what we can offer you.