Tips for Lighting Every Outdoor Area of Your Home for Ultimate Safety and Security
The sun has set. You step outside after dinner to enjoy the sounds of the night birds and the nearly full moon. Then you see a shadowy figure behind your hedge. You step closer to investigate. And trip. Now you have skinned knees and palms, and it was only the neighbor's dog. Meanwhile, you forgot about leaving the garden hose out. Maybe it's time to install some home outdoor lighting. 
Proper outdoor lighting can not only help you avoid these types of accidents, but they also help ensure the security of your property and family.
This article will explore the best ways to illuminate your outdoor spaces for ultimate safety and security.
Preventing accidents
In 2020, according to the National Safety Council, the second leading cause of home fatalities was falling, which accounts for approximately one-fourth of the deaths in the home. These statistics included outdoor spaces on properties.
Your backyard may have more tripping hazards than within your home, especially at night. Outdoor safety lighting can help prevent tripping and falling accidents.
Where You Congregate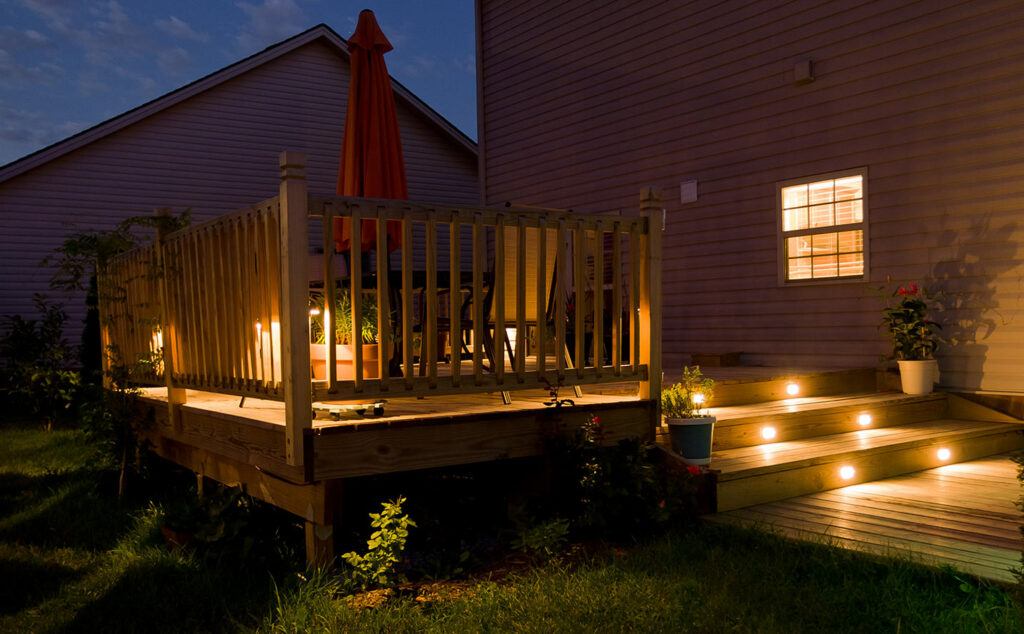 Any places where you, your family, and your friends congregate should be well lit to prevent injury. This includes the exterior of your house, your porch or deck, and any free-standing structures such as outdoor kitchens, pergolas, and gazebos.
Light fixtures that can be used to illuminate these areas include :
Wall fixtures
Ceiling fixtures
String lights
In addition to enhancing the enjoyment of your outdoor spaces, outdoor lighting can also provide added safety. The type of lights you use will depend on the activities for which you use the space. For example, if you play card games with your family into the night in your outdoor dining area, you may need a ceiling or wall fixture near the table. If you only use your gazebo at night when you host cocktail parties, string lights are an attractive option.
If you use your outdoor space for a variety of activities, consider installing dimmers for your overhead or wall light fixtures. You can also add a dimmer to your LED string lights. Another option, for your deck or porch, is using the same light you installed for security, by switching off the motion sensor when you're enjoying the space.
Where You Walk
To enjoy walking through your outdoor spaces safely, sufficient outdoor lighting is a must. Consider all of the areas you traverse, even if it isn't very often. Every walkway, path, side yard, and area around any pool, hot tub, or fire pit.
Good options for illuminating these areas include:
Pole lights
Recessed lighting
Wall fixtures
Solar landscape lights
Where You Enter
When you're thinking about lighting and preventing falls, don't forget to keep your doors well lit, to keep you and your family safe from tripping on thresholds or stumbling into a half-open door.
Deterring trespassers
Security lights can offer a layer of protection against nighttime trespassers or burglars. For ultimate protection, you can install them strategically throughout your property, instead of just on your porch or entryway.
Areas to add security lights around your home would include:
Driveways
Walkways
Exterior Doors (including back doors, pool house or shop doors, and garage doors)
Street Number (for emergency vehicles to easily find you)
Areas cast in shadow or naturally darker at night
Security Lighting Types
Security lighting comes in many types, depending on the size of the area to be lit and where they'll be mounted. The security lighting choices have options to adjust the temperature, brightness, timer, and motion sensor. Some will go on at half-strength at dusk and increase to 100 percent brightness when the motion sensor is triggered.
Common types of outdoor security lighting fixtures:
Flood Lights
Spot Lights
Motion-Activated Lighting
Time-Activated Lights
Dusk to Dawn Outdoor Lighting
If you're thinking about making adjustments for security, a qualified electrician can easily upgrade your lighting system to LED fixtures to save energy.
Professional Outdoor Lighting Installation for Your Home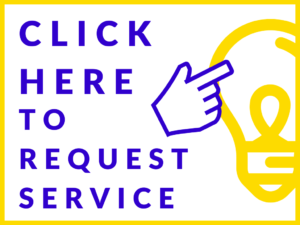 Professionally installed backyard lighting protects you and your family from injury and helps dissuade trespassers and burglars. Schafer Electric has proudly served homeowners all over the North Bay with the highest quality services and personalized outdoor lighting solutions.
Contact the professionals at Schafer Electrical Services for all your lighting installation and electrical needs.