Renovation is the perfect time to make electrical upgrades that will save you money. It's also a good time to take a closer look at your electrical system to ensure that it is safe and functioning as it should. A licensed electrician can come out for a comprehensive safety inspection and make recommendations for electrical upgrades that will ultimately give you a tidy return on your investment. In this article, we'll explore 10 electrical upgrades with the best ROI for a home renovation.
10 Cost-effective Electrical Upgrades to Include in Your Home Renovation
Many of these ten additions or improvements are easier to accomplish during a renovation or remodel, because of increased access inside the walls and your available labor. Not only will these projects give you a return on your investment, many of them will also save energy and be ecofriendly.
1. Solar Panel Installation
Adding solar panels to your home will soon have your electric meter running backwards and your electric bill shrinking enormously. In addition to the savings on your energy bill, you're doing your part for the planet.
2. EV Charging Station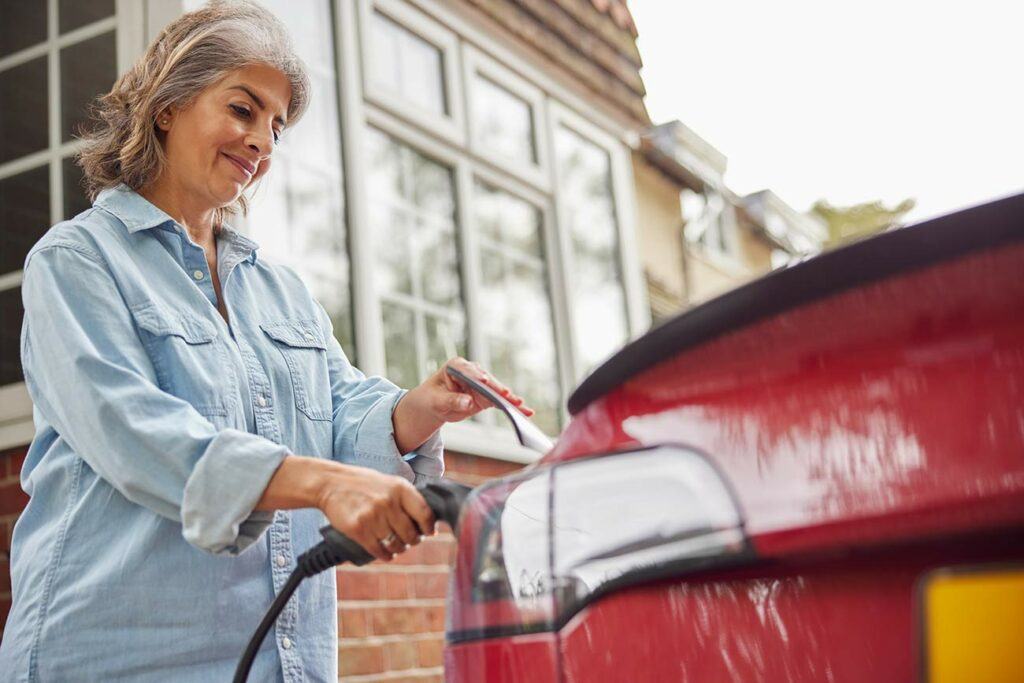 If you have or are planning to purchase an electric vehicle, adding a home Level 2 charging station will make keeping it charged faster and more convenient. Pairing your EV charger with a solar installation will save you even more. You'll save on electricity required for charging, making owning an EV very economical indeed.
3. LED Lighting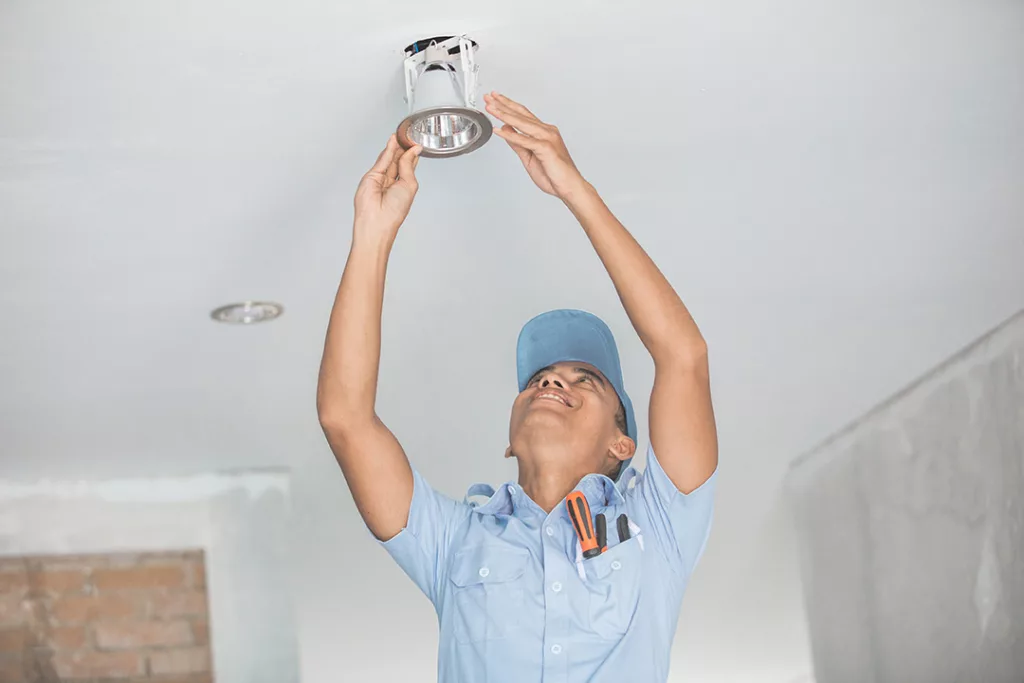 Installing LED lighting fixtures is one of the easiest ways to reduce your electric bill and costs very little to implement. Not all receptacles can accept LED bulbs, but an electrician can help you ensure that all your fixtures are LED ready and install additional canned recessed lights or track lighting as needed to complement your home's new look.
4. Dimmer Switches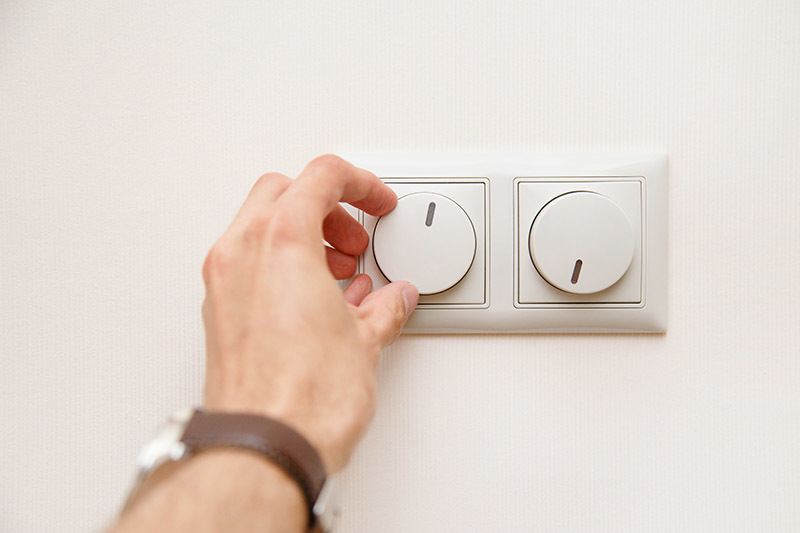 Dimmer switches can be a great convenience, especially in rooms that are used at all hours of the day. In addition to having more control over the illumination, dimmer switches save energy by controlling how much energy is drawn from the light fixture.
5. Motion-sensor Security Lighting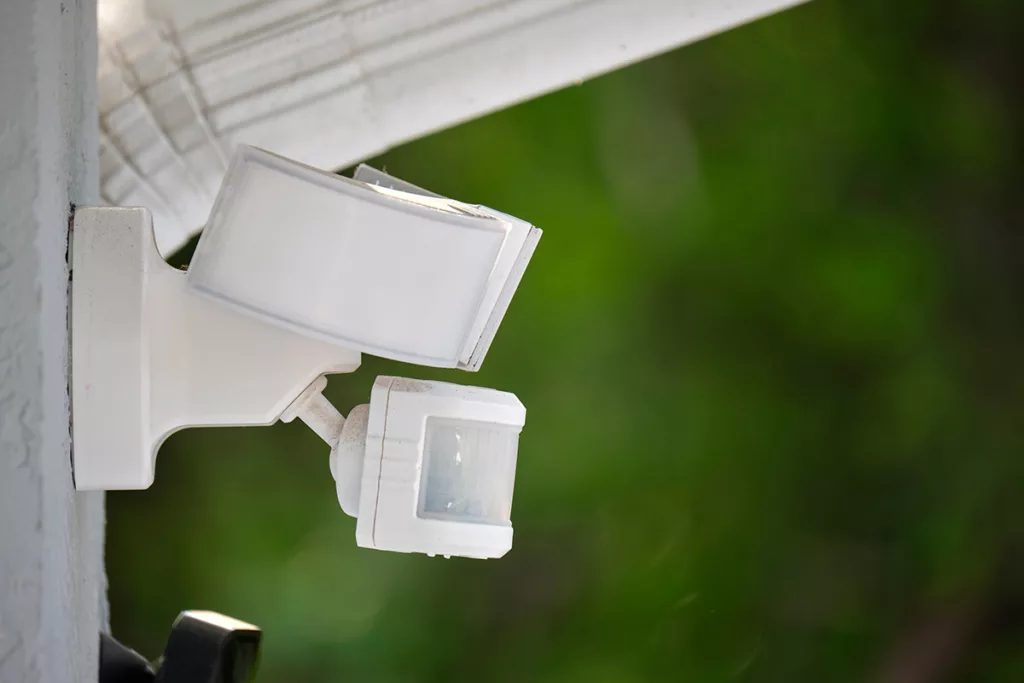 Outdoor security lighting is an inexpensive way to keep your family and property safe. Installing motion-sensor security lighting will help keep your family safe, while saving money. Consider the energy saved compared to leaving the porch light on at night. Many such devices can also operate on a timer or turn on at dusk and off at sunrise.
6. Smart Thermostats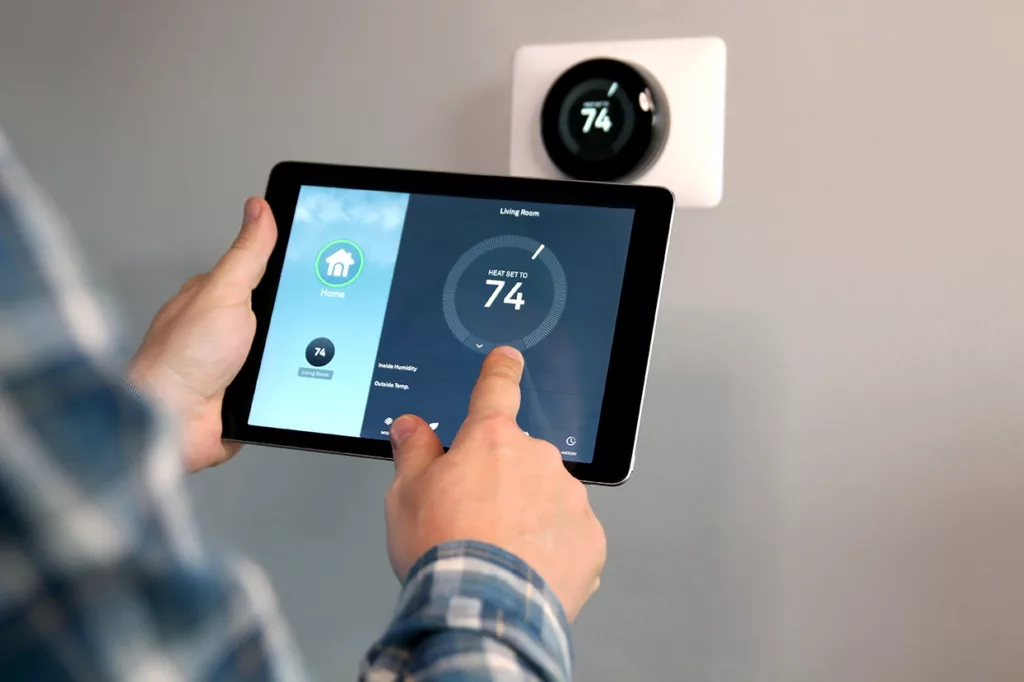 Smart or programmable thermostats are a big help when it comes to regulating your home's temperature. They can be set for a different temperature at various times of day. For instance, it can automatically turn down to 50 degrees while everyone is snug in their beds or from 9 am to 3 pm when everyone is at work or school. Because it's automatic, you'll save more energy and won't need to remember to turn it down as you leave the house or go to bed. Some smart thermostats work with smartphone apps, so you can even adjust the temperature just before you come home, if you're coming home early. Plus, you can see what the temp is in your home and adjust it remotely from anywhere, even if you're on vacation across the country.
7. Ceiling Fans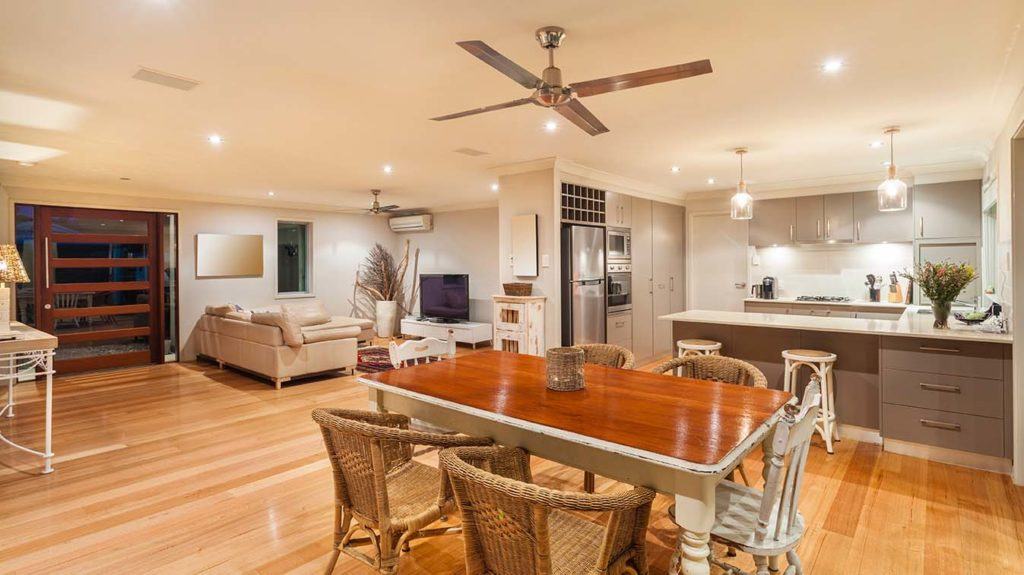 Installing ceiling fans can maximize your home's HVAC usage, which will reduce your energy bill. They do this by circulating the air in the room, so you feel cooler and can set your thermostat at a higher temperature. Did you know that the direction that the blades rotate should be adjusted for winter use? Find out more by reading, "Does Using Ceiling Fans Save Energy?"
8. Mobile Device Charging Stations
Wouldn't it be great to have charging stations for your mobile devices throughout the house? Well, you can add that to your renovation plans! Then you can say goodbye to fighting over outlets and searching for charging adapters. Outlets with USB ports are simple to install and can improve your home's value.  
9. Smart Home Features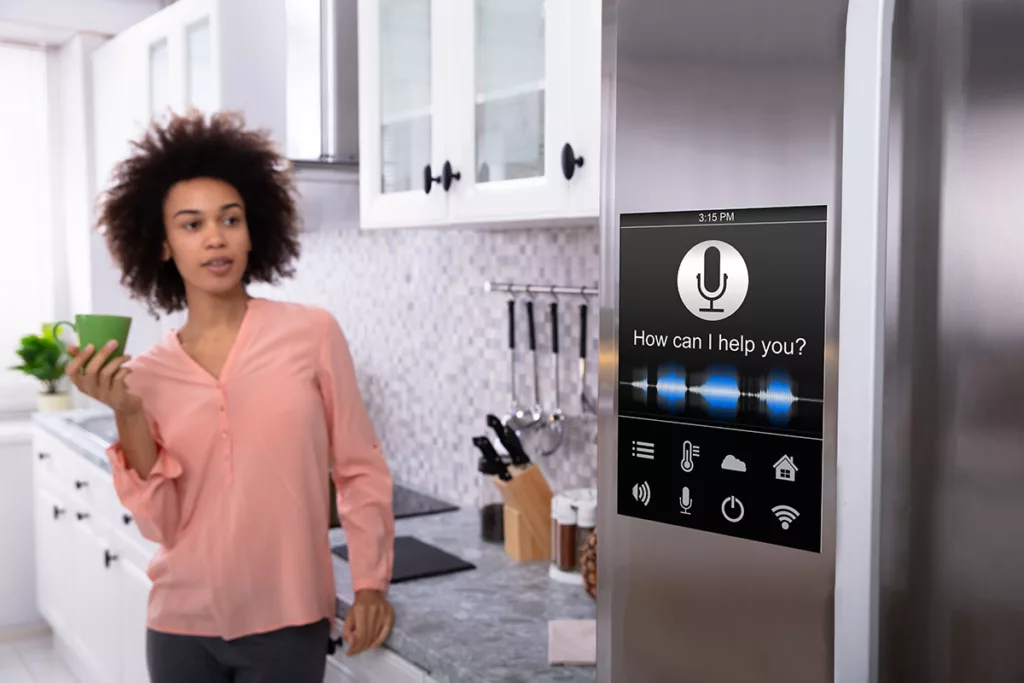 A home renovation is an excellent time to upgrade to smart appliances and smart home features. The smart thermostat is just the beginning of the possibilities. For example, you can start your dryer remotely just before you leave work, and your clothes will be done and ready to hang or fold upon your arrival. Or you can remotely ask your refrigerator for a shopping list from the grocery store. If your new smart appliance will be going into a new location, you may need an electrician to install a 220 circuit before installation.  
10. Replacing and Adding Circuit Breakers
Your home may be asked to power many more appliances than it was built to support. If you're experiencing flickering lights, signs of power fluctuations, or frequently tripping breakers, you may need to replace circuits or have new ones added to your electrical panel to accommodate the increased load. This is an expense up front, but it's far less expensive than dealing with a house fire or blown circuits and fried appliances later.
Talk to an Electrician Before Designing Your Remodel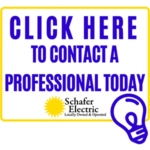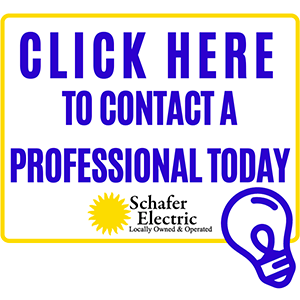 With these 10 electrical upgrades that offer the best ROI for your home, you and your family will enjoy more conveniences, increased temperature and lighting control, and tremendous energy savings. Before embarking on your home renovation, it's important to get a residential home electrical inspection to ensure your home's electrical system is safe and that your electrical panel can handle all your planned upgrades. At Schafer Electric, we have a stellar reputation for our attention to detail and quality workmanship on residential and commercial electrical projects, large and small, in Sonoma, Napa, and Marin counties. Give us a call at 707-545-3300 or contact us online for an estimate.